Pre-employment Requirements to Prepare for Your First Job
According to a January 2022 report by the Philippine Statistics Authority, the number of employed Filipinos increased by 1.77 million or a total of 43.02 million in the first month of this year with 57% of workers being a part of Professional Service industries. If you're reading this article, you're probably a young professional preparing to join the workforce. Congratulations on the new role!
You are finally beginning your career but before you go to work, you need to understand that you have pre-employment requirements to prepare for your first job. These are the NBI Clearance Certificate, TIN Number, Pre-Employment Medical Exam, PhilHealth ID, SSS ID, Pag-Ibig ID, Birth Certificate, and Diploma and Transcript of Records. 
#1: NBI Clearance Certificate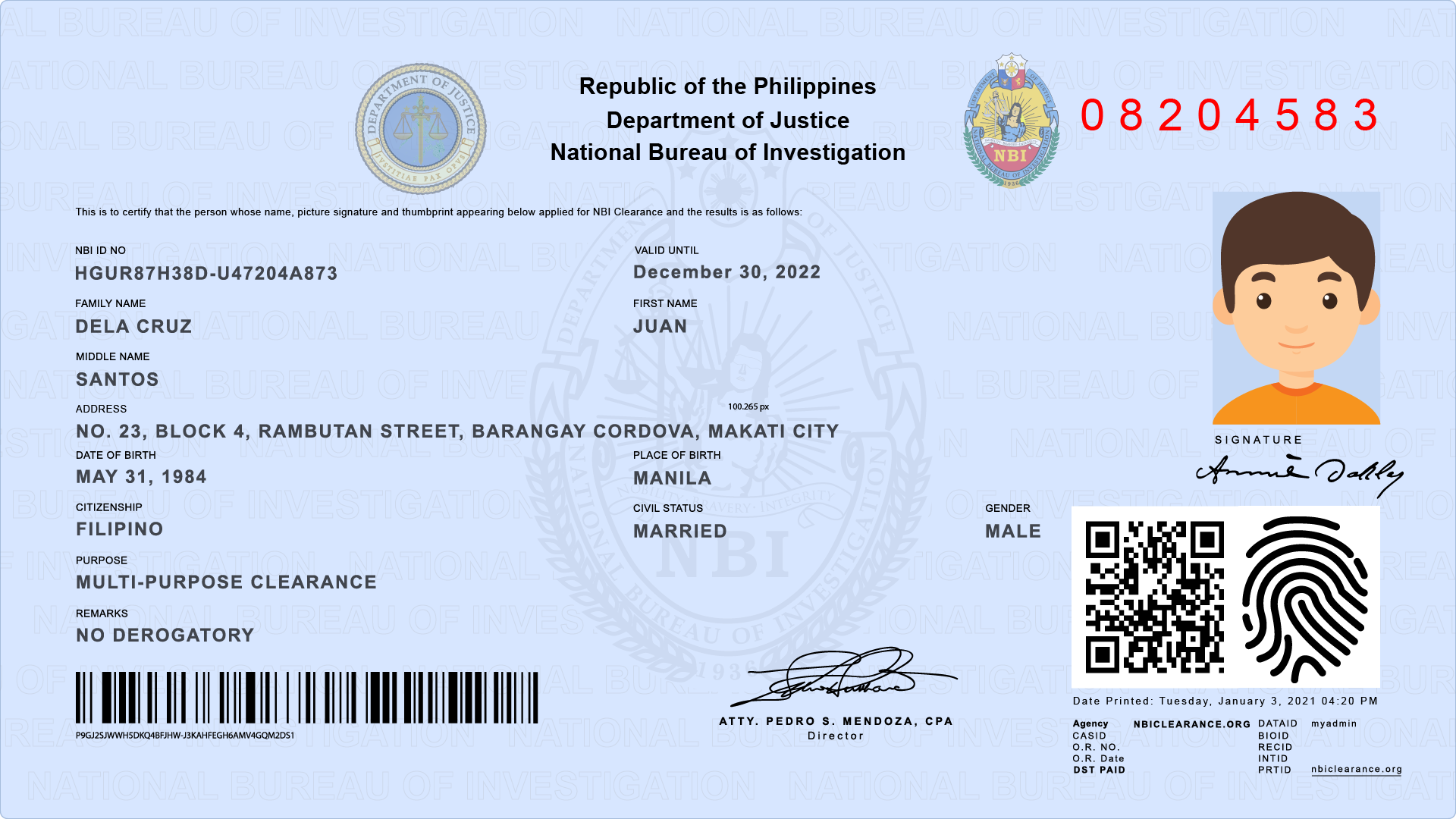 National Bureau of Investigation (NBI) Clearance Certificates reflect if individuals have a criminal record in the Philippines. Companies ask for such pre-employment requirements to ensure that the candidates they considered have not been involved in any criminal cases. 
To acquire one of these pre-employment requirements, go to your nearest NBI office. Bring two valid government-issued IDs and show your Barangay Certificate.
To register online for the NBI Clearance Certificate, go to the NBI Clearance site https://clearance.nbi.gov.ph/. Sign-up using your email and fill up the application form. Once done, click "apply for clearance". Then, click the "I agree" button to confirm your details. You will be led to the page where you will select the NBI branch near you so you can schedule your pick-up date and time. After that, you will proceed to the payment option to fulfill one of your pre-employment requirements. 
#2: TIN Number
According to PWC, one of the largest professional services networks in the world, a "Tax Identification Number (TIN) is a nine-digit number assigned by the Bureau of Internal Revenue (BIR) (plus a three-digit branch code, if applicable) to individual and corporate taxpayers for identification, tracking, and record-keeping purposes. "
To get your TIN, one of your pre-employment requirements, you must accomplish BIR Form 1902. Then, you must bring any valid identification card that shows your name, address, birth date, and signature. If you are a married woman, carry your marriage contract.
Go to the BIR eReg website to get your TIN online. Then, carefully complete and submit the online form. Make sure to wait for the BIR's confirmation message.
#3: Pre-Employment Medical Exam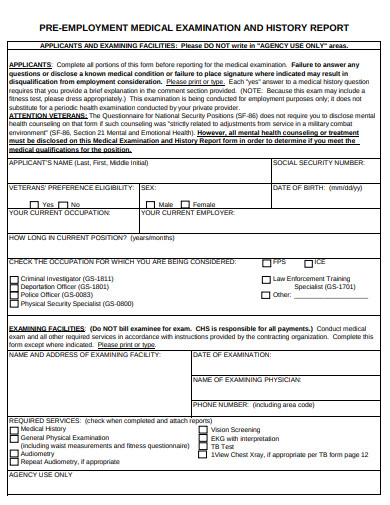 A pre-employment medical exam is one of the pre-employment requirements. It is to screen workers for risk factors that may limit their ability to perform a job safely and effectively. 
To accomplish the pre-employment medical exam, workers usually wait for the organization's advice. The company usually provides these kinds of pre-employment requirements to their workers. They will give the individuals a checklist of the tests they need to fill out. Then, they will complete those necessities with a doctor. 
#4: PhilHealth ID
The Philippine Health Insurance Corporation (PhilHealth) is an organization that implements the National Health Insurance Program for Filipinos. Being a PhilHealth member ensures that you get protected with its comprehensive benefits packages that provide financial assistance and access to affordable health services.
To register for one of these pre-employment requirements, fill out two copies of the PhilHealth Member Registration Form (PMRF). Then, submit it to any PhilHealth Express outlets or Local Health Insurance Offices nationwide. Do not forget to bring two valid IDs or a photocopy of your birth certificate. After that, await your Member Data Record (MDR) and your Philhealth ID card. 
Visit the PhilHealth Electronic Registration System at https://eregister.philhealth.gov.ph to apply for one of your pre-employment requirements online. Click "Proceed" once you have arrived at the PhilHealth Electronic Registration System page. Before proceeding, fill out the PhilHealth online application form and upload all supporting documents and information. Tick the checkbox to confirm that all of the information you entered is correct and up to date. After completing the registration, wait for the confirmation email to receive your PhilHealth number. 
#5: SSS ID / UMID (Unified Multi-Purpose ID)
SSS is a social insurance program. Its purpose is to protect its members and beneficiaries by providing them with maternity, sickness, disability, retirement, death, and funeral benefits. Every month, your company will deduct a small percentage from your salary as your SSS contribution. The ID will be one of your pre-employment requirements. 
For an in-person application, you must complete SS Form E-1 (Personal Record). Then, submit it along with the original or certified true copy and photocopy of any primary or two secondary documents that contain your photo and date of birth.
If you wish to apply online, go to https://www.sss.gov.ph/ and click the "apply for an SS Number Online" button. After accomplishing and reviewing all of the necessary fields, click "generate SS number". Following that, you will receive an email confirmation with the created SS Number, a copy of the SS Number Slip, and additional application instructions. Print out the SSS Number Issuance System's ePersonal Record Form, SS Number Slip, and SS Number Application Confirmation email. Finally, go to your nearest SSS branch and submit your printed records together with the necessary documentation. 
#6: Pag-Ibig ID
The Pag-Ibig Fund is one of the pre-employment requirements that address the issue of affordable home financing for Filipinos. Aside from housing loans, members can take advantage of a variety of Pag-IBIG benefits, including calamity and multi-purpose loans, provident benefits, and death benefits. As part of your Pag-Ibig contribution, a small fee is deducted from your paycheck each month.
To join Pag-Ibig online, one of your pre-employment requirements, visit the Pag-IBIG website at www.pagibigfund.gov.ph. Select "E-services." On the following page, click "Membership Registration." Fill out your name and birthdate to ensure you do not already have an account with the agency. Finally, complete your application form and click submit.
Fill out your "Member's Data Form" from the Pag-Ibig website correctly if you are a walk-in applicant. Then, deliver it to the Pag-Ibig member services branch. Finally, remember to bring valid identification to fulfill your pre-employment requirements.
#7: Birth Certificate
A Birth Certificate is a legal document that proves a child's birth. It is an official form that contains information about a person's birth date and location. Also, it includes his or her name, gender, mother's name, and (usually) father's name. The term "birth certificate" can refer to both the original document and a certified true copy or representation of the original record of the birth document. Companies require it as an essential pre-employment requirement.
To request online for your birth certificate and have it delivered to your home, go to https://psahelpline.ph/ and click "order now". 
If you wish to walk in and get your birth certificate, one of your pre-employment requirements, go to any PSA branch in the Philippines. Get a queue number, fill out the application form, line up, and pay fees. 
#8: Diploma and Transcript of Records
A diploma is one of the pre-employment requirements issued by an educational institution to demonstrate that a student has completed a course of study. On the other hand, a transcript is evidence of education. It contains a detailed record of all the subjects studied by the individual, along with scores in the form of marks or grades assigned by the institution of study.
Your institution usually sends your diploma and transcript of records via mail and email after graduation. If you like to access your pre-employment requirements online, search for them at your school-issued email address. If you cannot find any, request it from your school registrar.
If you desire to learn more about pre-employment requirements to jumpstart your career, follow @SourcefitPH on our social media and visit our website for more blogs. Also, do not forget to apply on our career page. Good luck with your new job! We wish you all the best.