Long Distance Remote work (LDRw) Problems: Strengthen your work connections this Valentine's Day
Whether you are in a relationship or not, Valentine's Day is just a few days away! Though February 14th is usually associated with romance, chocolates, and flowers, there's no need to be lonely! Valentine's Day is not just a celebration for romantic relationships – it can also be a great time to reconnect and strengthen your connections with your co-workers. 
This Valentine's Day, take care of your work relationships the same way you do your love connections. By doing so, you pave the way for career growth, foster a good collaborative relationship with your colleagues, and even build friendships that last! Find your #PerfectFit with #Sourcefit.
In this article, let's talk about long-distance relationships – not for lovers but for remote professionals like you! We call it Long Distance Remote-work or LDRw. Just like any LDR, long-distance remote working has its flaws and challenges, especially when it comes to communication and collaboration, that need to be addressed. 
Here are some remote work challenges that we are sure you can relate to plus tips that can help keep your work relationships stronger:
LDRw Problem: Feeling disconnected?

Photo credit: ETHAN MILLER | GETTY IMAGES
 *cue "Alone" by Celine Dion* 
Lack of attachment and feeling isolated is a common challenge for most of us working from home. Do you often feel that there is a need for regular communication? Make sure you still coordinate and collaborate with your team regularly to help you feel more grounded and less alone! Hindi rin masamang huminga after meetings.
Working from home during the pandemic, it's normal to feel disconnected from your teammates and office friends as if you're in a long-distance relationship. Collaboration can help you feel closer to them – this can be through the company's official communication channels, virtual meetings, or even breathers/decompression sessions after work! In addition, don't neglect other connections: spend time with your colleagues outside of your 9 to 5. Have breathers with your teammates where you talk about life and non-work-related things – trust us, this is a great way to lessen work fatigue and burnout.
LDRw Problem: Too much talking, less working? 

Back-to-back meetings? Before setting a meeting, ask yourself this: can this be done independently? Can we talk through email? Having back-to-back meetings can impact employees' performance and ability to focus on their tasks. When holding meetings, have a clear, concise, purposeful agenda every time. Minsan mas okay din na short and sweet lang!
Let's not forget that collaboration is a double-edged sword. While having little to no coordination with teammates will leave you feeling disconnected, having too many meetings can also induce zoom fatigue, burnout, and total exhaustion. If you feel like you are experiencing any online fatigue, chances are you're hosting, joining, or leading too many meetings.  Balance is key. Take time to think through what tasks can be done offline, who really needs to be in the meeting, and how long do you need to borrow your attendees' time for. Have a clear, concise, purposeful agenda every time to keep those meetings short and simple!
Pro tip: Do some eye exercises in between meetings. Know more about eye exercises via our Linkedin page.
LDRw Problem: Shifting schedule ba kamo?

Connecting well across different time zones? Shifting schedules is something that BPOs are all too familiar with – a necessity since we cater to clients from all over the world. It's important to have a healthy body and mind to maintain productivity – especially if you get assigned the dreaded night shift! Uminom ka ng kape na kaya kang ipaglaban sa tapang. 
While most of us have gotten used to working graveyard shifts in a well-lit office, remote work has presented us a new challenge: working late night shifts in the comfort of home with your bed only a few steps away – oh the temptation! It's important to make sure that you are well-rested and well-prepared to face shifting schedules. Make sure you also stay hydrated, eat healthily, exercise regularly, and go to bed when you have to!
LDRw Problem: Miscommunications sa chat, email, at video call?
It's easy to misinterpret words or tone of voice through the virtual space. With most communications being done virtually, it's easy to misread emotions from the tone of your co-workers' email or chat.  Make sure you openly communicate with your colleagues about how you are feeling about tasks or projects. Wag ka kaagad mag assume. This will avoid misunderstandings or miscommunication.
LDRw Problem: Needing to respond immediately sa chat, text, at email?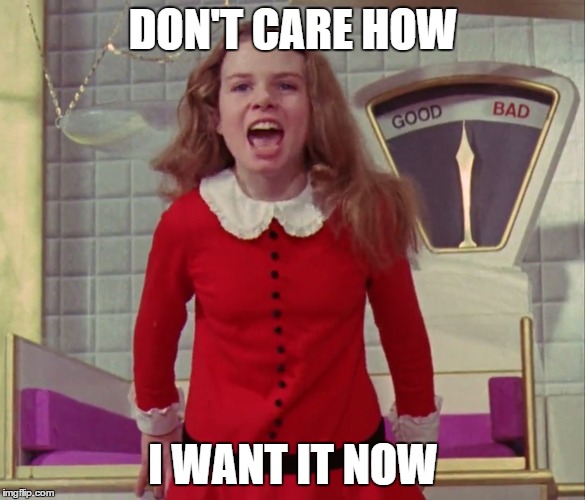 Since we no longer collaborate face to face with our colleagues, the most common roadblock we face is that our messages may not be answered immediately. But our co-workers are also humans – give them time to respond. Make sure that when you send them an email or a chat, give the recipient ample time to respond or, at the very least, indicate the urgency of the matter! Give them the benefit of the doubt that they are also doing a lot of tasks just like you – be empathetic. Hintay hintay din besh. 
Be sure to follow these steps to keep your work relationships strong even while long-distance remote-working. If you find this article relatable, share this to your friends and colleagues on social media!